Level Up Your Gifting Game
Get corporate gifting playbooks
and guides delivered straight to your inbox
Subscribe to our newsletter 👇
What to expect
☝️One (okay, maybe two!) emails a month. We're not into overcrowding your inbox
🎁 Get the ins and outs of corporate gifting, gift guides for employees, gifting advice for corporate events, and more!
🧠 Hear from leaders at companies like Zendesk and Drift to learn about their corporate gifting strategies.
🔥 We keep it fresh with fire content, lots of memes, and punchy copy! No snooze fests around here
What are you waiting for?! Join our awesome list of subscribers today!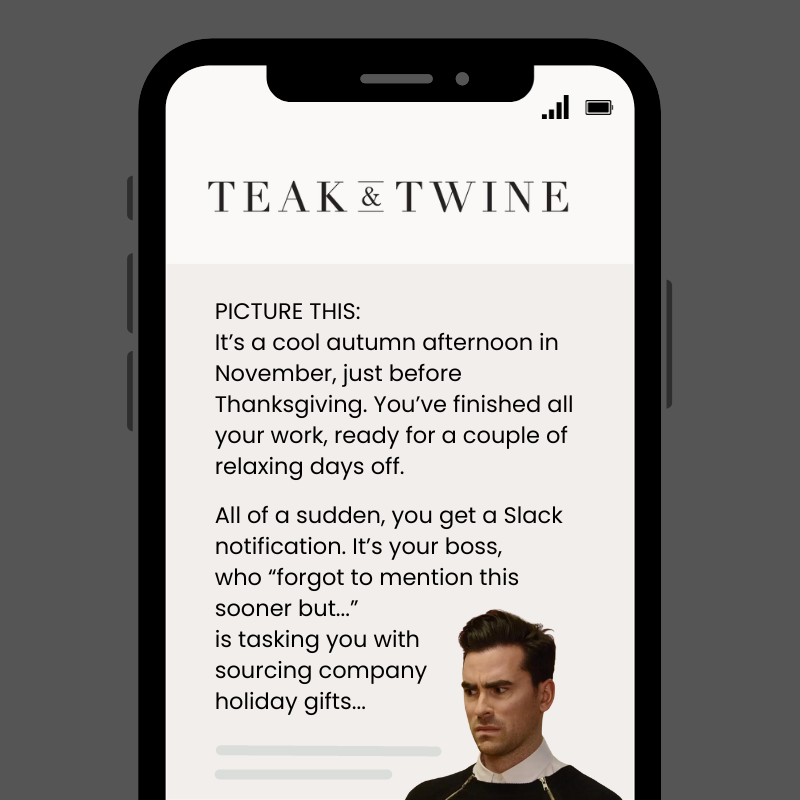 We have thousands of subscribers from leading tech businesses, so you'll be in good company!



✨ What our readers are saying ✨
"Okay, so I LOVE THIS so much. Way to go, dynamite email!" Ashlyn
"This is a TOTALLY fun timely subject line and email. Super great idea." Jim
"Love your email marketing!! Subject line made me laugh." Samantha